Extractor Hood Cleaning
Oven Revival is a local independent company providing extractor cleaners in West Sussex.
Serving: Chichester, Bognor Regis, Pagham, Oving, Westhampnett, Tangmere.
You could of course do it all yourself - remove the metal filter from your cooker extractor hood, soak it in very hot, soapy water with a cup of vinegar added to help cut through the grease etc. etc. OR you could ensure the job is done quickly and effectively and in an eco-friendly way - by using a professional.
Here at Oven Revival we'll do the job for you - mesh grease filters are removed and placed in our specially designed dip-tank located in our vehicle.
Primary paper filters are replaced and are included in the price.
Stainless steel is polished and finished off with stainless steel oil leaving it gleaming.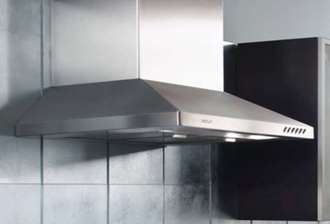 Let someone else do the job you hate!
Contact us on 01243 930349 or email Oven Revival if you would like

to know more about our service.
Customer Reviews
Fantastic, reliable, friendly and thorough. Great service. "Very friendly guy, very safe in my home, great job and kept in contact regarding things etc. Was let down by another company and Michael came to the rescue last minute."
Customer Chichester.